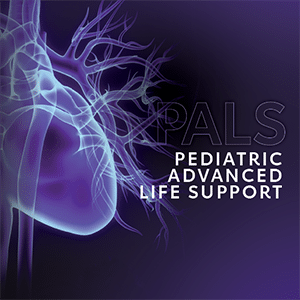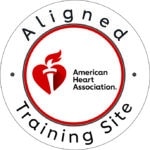 This is the part 2 skills testing for the blended learning PALS Course.  You will come in person to complete:
Review of PALS Concepts
Pediactric CPR Testing
Megacode (Patient Simulation)
You must complete/Purchase-
Part 1 (Online Portion) Sold Separately and can be obtained at:
https://elearning.heart.org/course/439
Pre Course Self Assessment is also required:
AHA (American Heart Association) E-Card issued same day as the course.  Certification card is good for 2 years.
High-quality Child CPR AED and Infant CPR
Recognition of patients who do and do not require immediate intervention
Recognition of cardiopulmonary arrest early and application of CPR within 10 seconds
Apply team dynamics
Differentiation between respiratory distress and failure
Early interventions for respiratory distress and failure
Differentiation between compensated and decompensated (hypotensive) shock
Early interventions for the treatment of shock
Differentiation between unstable and stable patients with arrhythmias
Clinical characteristics of instability in patients with arrhythmias
Post–cardiac arrest management
Medical Training Programs and schools, Medical Residency, Healthcare provider employment, Such as Nurinsg, EMT/Paramedic, Physicians, Dental Providers, and many more.